The membership cycle runs each year from July 1 - June 30. Memberships are billed annually each each year prior to the start of the membership cycle. Memberships are not pro-rated, so should a member join after the membership period begins the full membership amount will be billed. Membership dues are not tax-deductible.

State Membership
The Advance CTE state membership consists of two elements — the State CTE Director and your designated state members. States that receive funding from the Strengthening Career and Technical Education for the 21st Century Act (Perkins V) are required to designate a state agency as its Perkins eligible agency. These eligible agencies, and their signees—the state directors—are eligible for this category of Advance CTE membership. This is not an open membership and is not available to be selected as a membership option below. States are allowed to designate a single individual—the state director—to represent the state. This membership is transferable to a subsequent person being assigned the responsibility in the state. Additionally, the State Director can designate up to four other professionals to their state membership, creating a diverse team representing numerous agencies and roles.

Associate State Membership
Our Associate members hail from all 50 states, D.C. and the territories, and cover the full continuum of CTE including secondary, postsecondary and adult learners. An Associate State Member is a state-level employee who resides in a state that maintains an Advance CTE membership. State-level employees are those employed by state departments of education or boards of regents. Membership covers one person and is non-transferable and non-proratable.

Associate Non-State Membership
An Associate Non-State Member is an individual that is part of the educational delivery system but is not a state employee,
such as administrators, teachers, and faculty. Membership covers one person and is non-transferable. Vendors, businesses,
and organizations are NOT eligible for this membership category and must join as an Organization.
Organizational Membership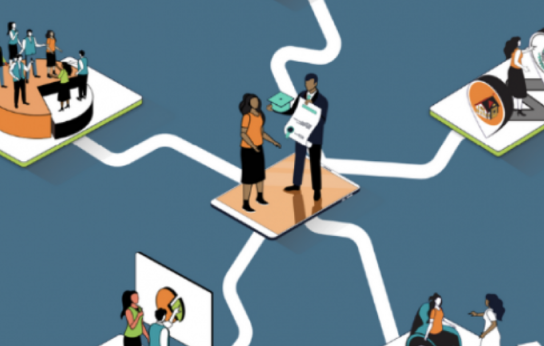 Our Organizational Members play a special role within Advance CTE and more broadly, the CTE community, as those who develop and offer learner supports as well as thought leadership. Many members double as sponsors for our bi-annual meetings. Any organization that supports CTE, including national associations, organizations (both profit and not-for-profit), and other businesses and corporations can join at this tier. Membership covers three people. Additional employees can be added at the rate of $75 per person.