Dennis Harden
Chief, Career and Technical Education
Iowa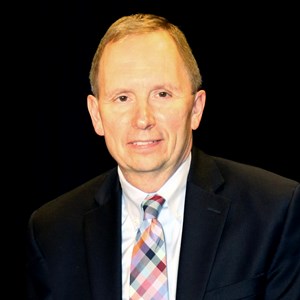 Professional Bio
Dennis Harden currently serves as the Section Chief for Career and Technical Education (CTE) and State CTE Director in the Bureau of Community Colleges and Postsecondary Readiness at the Iowa Department of Education. He has held this position since January 2020. Dennis leads a team of CTE professionals who are dedicated to ensuring that all students in Iowa have access to high-quality career and technical education.

Dennis came to Iowa from Missouri where he worked at the Missouri Department of Education for over 32 years. His last 20 years in Missouri were spent as the Coordinator of Career Education. As Coordinator, he was responsible for a staff of 35 that oversaw all CTE program service areas as well as equity initiatives and school counseling.

Dennis's educational background includes a Bachelor of Science Degree in Business Administration from the University of Central Missouri. He also holds a master's degree as an Education Specialist, and Doctor of Education degree in Career and Technical Education all from the University of Missouri-Columbia.

Organization
Parent: Iowa
400 East 14th Street Des Moines, IA 50319-0146